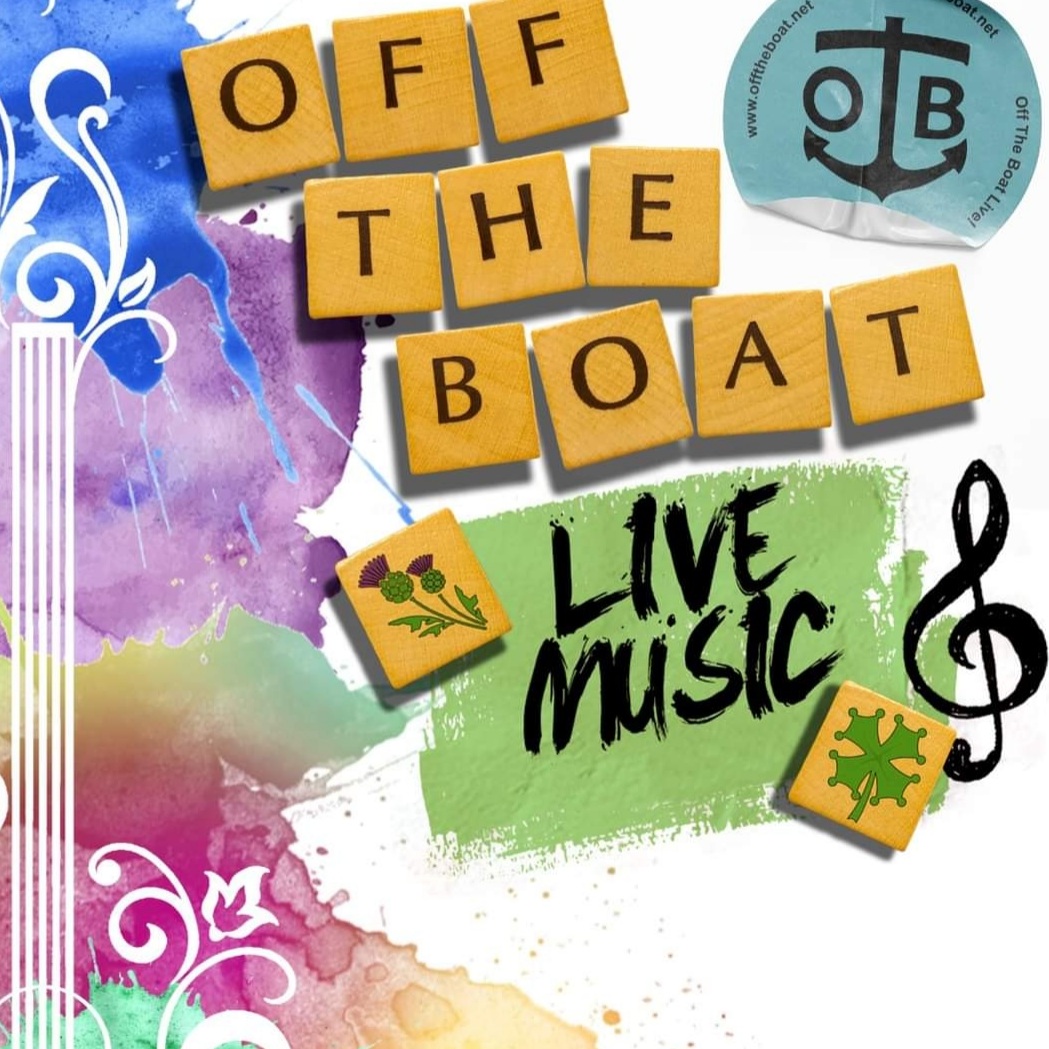 Concert OFF THE BOAT
​
Off the Boat are Goggs and Marko, two guys from Edinburgh bringing celtic and contemporary folk music to France and beyond. Individually they have a wealth of experience as gigging musicians and after 30 years of friendship they are finally singing beautiful harmonies together.

They sing original compositions and covers, accompanied by guitar, bouzouki and harmonica. Their show will take you on a voyage to the seas and hills of Scotland.

Bringing a fresh twist to traditional music Off the Boat already have a large social media following with more than 4000 followers on Facebook and hundreds of thousands of views of their songs.

The live show is intimate and passionate, an aesthetic delight, especially if you like men in kilts. Join Goggs and Marko for a whisky and music that is very easy on the ears.
---
Off The Boat c'est Goggs et Marko, deux musiciens venants tout droit d'Edimbourg avec la volonté de partager leur musique Folk, Celtique et Contemporaine en France.

Forts de leurs expériences de scène et d'une amitié qui dure depuis plus de 30 ans, ils décident de se produire tous les deux et vous embarquent aux sons de leurs belles harmonies.

Ils proposent un set de compositions et de reprises accompagnés de guitares electro acoustique d'un bouzouki Irlandais et d'harmonicas.  Leur show vous fera voyager sur les côtes et les plaines d'Ecosse.

Apportant une nouvelle touche à la musique traditionnelle, -Off The Boat- a su générer la curiosité et compte une communauté de plus de 4000 fans sur leur page Facebook et des centaines de milliers de vues sur leurs vidéos.

Leur concert se veut intimiste et passionné, un délice esthétique, surtout si vous aimez les hommes en kilt…

Viens avec Goggs et Marko apprécier un petit whisky et écouter leur musique, si douce à l'oreille, sans jalouser les ambiances les plus chaleureuses des pubs Ecossais